It's easy to let the doubts, the dark days and anxieties live in the front of your head.  Some days they seem so much stronger than the positive things in our lives.  The last three days have been really good and I've decided to celebrate them; to actively appreciate them in the hope that, by doing so, I will remember this feeling when the grim comes knocking again.
On Friday I worked two different jobs.  In the morning I led a workshop at a large local library.  The session was entitled Kickstart Your Creative Writing and I had a lovely group of seven learners.  It's not intended to be a 'how to' course, more an opportunity to try different types of writing prompts and talk about creative writing as a process.  To share ideas, get a little inspiration and have fun with writing – something that so many people have had beaten out of them through their work or school lives.  The feedback at the end of the session as very positive and I felt that the learners enjoyed themselves as much as I did.  For me, though, there was an added bonus.  I realised that I actually know a lot about writing.
Now, maybe that shouldn't have come as a surprise.  In the four or five years since I started to take my writing seriously I have undertaken a masters course in writing for children, attended dozens of talks by authors, illustrators, publishers, editors and agents, been part of several writing and critique groups and been involved with several writers festivals.  However, I still think of myself as someone who is a beginner on their writing journey – an enthusiastic amateur rather than a professional.  That changed on Friday morning.  Here were people who were at an earlier stage in their writing – most of them didn't even know what sort of writing the were hoping to do – and they were asking me questions.  They trusted that not only would I give them answers and suggestions, but that they would be good and accurate.  And, for the most part, I found I could do that.  When I didn't know for sure I was still able to signpost them to organisations, books, magazines and web sites where they could get the help the wanted.
Friday afternoon was the same – but very different.  This time I was working as a library assistant at a smaller library that plays an active role in the life of the local community.  They have run a Chatterbooks club for some time and, when children grew too old for that group, set up something similar for teenage readers.  I spent a very happy hour with some lively children; we talked about books for children and teenagers; I listened to them talk about the idiocy of some of the grownups in their lives; I lead them on some writing adventures using story dice.  In this group I was acknowledged (and tested) as the grownup in charge, but also welcomed as an equal when it came to creating stories and sharing book recommendations.  The time flew by and I can't wait to work with them again next month.
Saturday was glorious for totally different reasons.  For a start, I woke early.  At the weekend this would normally mean a groggy trip to the loo before either going back to sleep or snuggling down under the duvet with my storybook of the moment.  Yesterday, however, I was wide awake and full of fizz.  The dogs were startled to find themselves in the park before 7:00 am, watching a scarlet sun rise above the trees and smelling the multitude of scents rising into the air as the frosty ground steamed in the early morning light.  We walked for over an hour then came home for our breakfasts.  The dogs and cats ate in the kitchen, but I brought my coffee and marmalade sandwich straight upstairs to the computer and got on with editing my current WIP.  By the time my OH was up I had polished and printed nine chapters and was ready for elevenses.  Having accomplished so much so early I felt justified in idling away the rest of the day, snuggling on the sofa with my family.  A sense of achievement and of contentment should never be underestimated.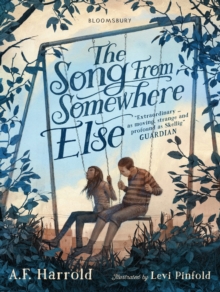 So now you are nearly up to date with my positive few days.  This morning has been just as good.  It started with three out of the four furry family cosying on the bed while I read a few pages of The Song From Somewhere Else by A F Harrold and stunningly illustrated by Levi Pinfold (I've not finished it yet, but so far can heartily recommend it).  Then another long, frosty walk with the dogs and straight to the computer on our return.  I have been falling behind my self-imposed writing/task schedule recently.  Today I have done enough to bring me almost up to date.  Just one task to do before I can get back to my WIP.
I have had a happy grin on my face for the past few days and can recommend a cheerful and positive outlook for promoting productivity and a sense of inner peace.  Grasp the good days and hug them close.  The light CAN drive the darkness away.